Become a swimming teacher
Becoming a swimming teacher is one of the most rewarding career paths you could embark on.
If you're passionate about swimming, helping others to achieve their goals or simply want to pursue an exciting career, then our teacher training courses provide the perfect opportunity for you to do this.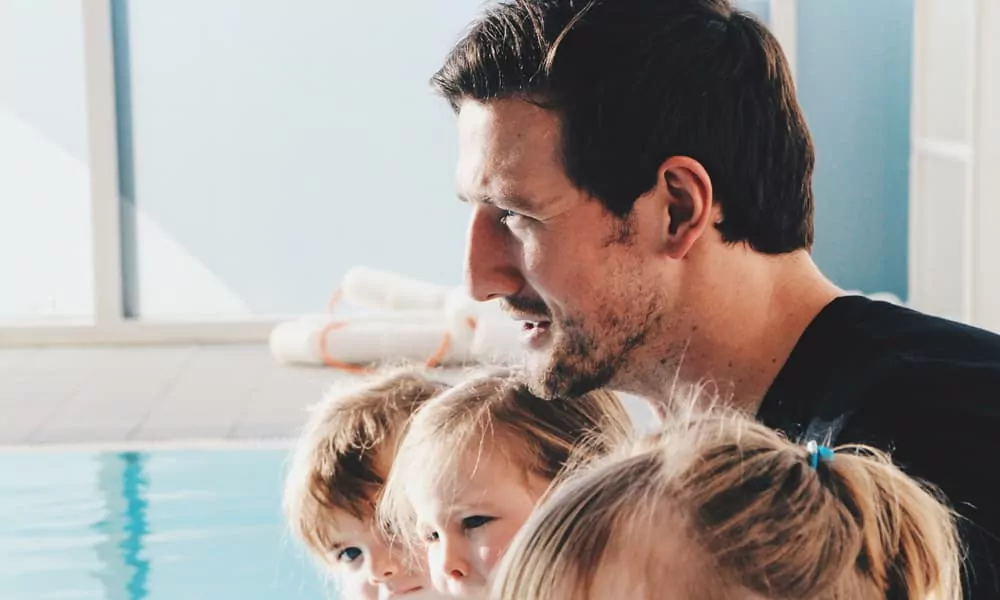 Teacher training
Each of our courses are delivered to our MJSA standard and structured to ensure we support, coach and mentor participants to enable them to reach their full potential and grow into the best swimming teachers they can be.
All of our courses are created by the Safety Training Awards; the awarding organisation of the Swimming Teachers Association, regulated by Ofqual, Qualifications Wales & CCEA in Northern Ireland and accredited by SQA Accreditation in Scotland.
Course and price list
STA Level 2 Award in Swimming Teaching
The first step to becoming fully qualified; this course enables you to gain the knowledge and qualification to teach up to 12 learners from non-swimmer to improver level.
Price – £395
STA Level 2 Certificate in Swimming Teaching
Complete this course to become a fully qualified instructor, teaching up to 20 learners at advanced and pre-club level, gaining knowledge in more advanced practices and competitive swim skills.
Price – £395
STA Level 2 Baby and Preschool Swimming Teaching
No previous teaching experience is required to attend this course. Gain the qualification along with the specialised knowledge and practices designed to teach safe, fun and progressive lessons for babies and preschool aged children.
Price – £295
STA Safety Award for Teachers
Learn basic rescue, first aid and resuscitation skills that will allow you to provide safety cover for swimming lessons.
Price – £99
First Aid at Work Certification
For those looking to be able to respond to a wide range of injuries, accidents, and illnesses that they could encounter in the workplace.
Coming soon
"The course tutor gave us so many valuable points and I enjoyed learning them and putting them into my own practice."

"The tutor was exceptional, I cannot sing her praises enough! She was actively involved, encouraging and caring throughout."

"Practical demonstrations were given in the pool and the tutor made me feel confident in myself to be able to teach lessons on my own."

"Thank you so much for making my course so enjoyable, I cannot wait to start teaching! "

"The course tutor was inspiring! Everything was explained very clearly with support and encouragement given every step of the way."

Got a question? Why not send us a message

Fill in the form and one of our team will get back to you as soon as they can!

Footer Form

"*" indicates required fields

Get in touch today

Global Form

"*" indicates required fields