Swimming lessons in Glasgow & Lanarkshire
Our private swimming lessons in Glasgow give you the opportunity to become a confident, empowered swimmer at a pace that suits you. We have classes for all the family, ranging from babies to adults, and our expert team are dedicated to getting you comfortable in the water.
With three fantastic venues dotted around Glasgow and a team led by former Olympic, Commonwealth, European and World Champion swimming medalilst, Michael Jamieson, you can be confident that your swim journey with MJ Swim Academy will be one of the most liberating things that you ever do.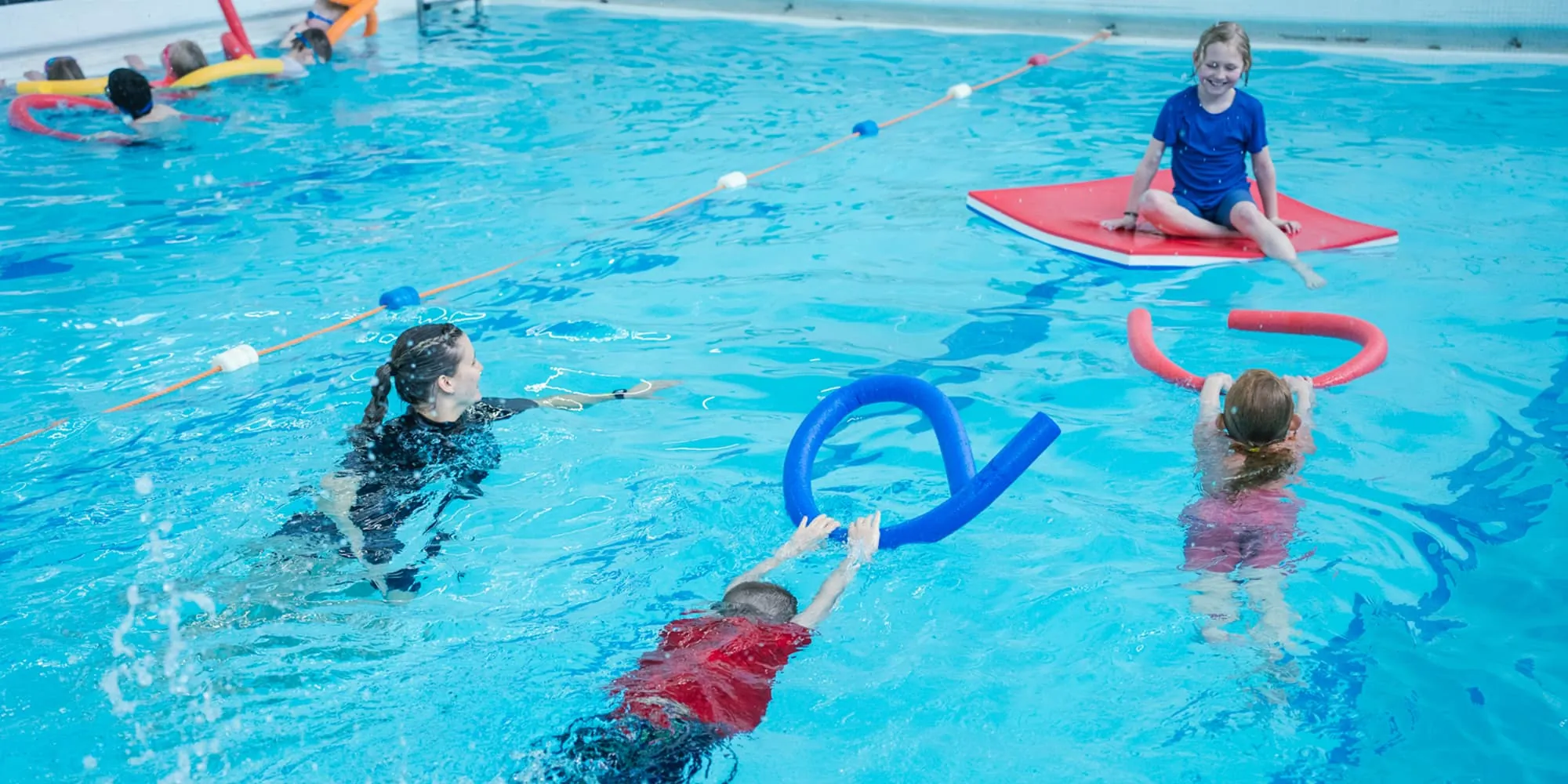 Glasgow swimming lessons
If you've been searching for kids' swimming lessons in Glasgow but have been left disappointed, then we have three venues perfect for you and your little ones (with more to come!):
Radio Clyde, Dunbartonshire
Glasgow University
Hillpark Secondary, Glasgow Southside
Our instructors are qualified to instruct classes for children as young as 6 months old, to ensure that swim classes are as enjoyable as possible for your kids.
Baby swimming lessons in Glasgow
MJ Swim Academy caters for the whole family across our three Glasgow swimming venues – we even have swimming lessons for babies between the ages of 6-12 months old!
These Glasgow swimming lesson locations are the perfect environment for your little ones to become capable swimmers during these crucial times of their development.
Our amazing instructors will always ensure your kids are having fun in the water whilst also making sure they have respect for it. We believe you're never too young to learn to love the water, so start your journey to being an empowered swimmer with us today!
Our Glasgow swimming lessons venues
In addition to holding regular classes at three venues in Edinburgh, we have three other fantastic venues if you want to learn how to swim in Glasgow. These include:
Radio Clyde, Glasgow – An amazing venue to learn how to swim in Glasgow (and classes start at just £43.19 a month)
Glasgow University, Glasgow – The six-lane, 25-metre pool at Glasgow University is a great place to learn to swim and you can relax in the other facilities after your class.
Hillpark Secondary, Glasgow Southside – We recently expanded our number of locations to eight with the addition of Hillpark Secondary School in the south side of Glasgow.
The number of swimmers per class at these venues is kept small on purpose so that our instructors can provide you with a more personalised experience and really help you become a confident swimmer.
Places are very limited, so if you or a member of your family want to learn how to swim at one of our amazing Glasgow swimming venues then get in touch now to avoid missing out.
Got a question? Why not send us a message
Fill in the form and one of our team will get back to you as soon as they can!
Footer Form
"*" indicates required fields